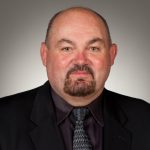 In a challenging economy the best way to improve your net revenue is to identify your top one hundred annual fund donors and GO VISIT THEM.
All major donors begin their relationships with a charity by giving just 20 bucks.  The key to growing revenue is to identify and then segment your direct mail donors with capacity from those who just have an affinity to your organization.  What normally happens with an organization is that  they continue to ask millionaires for $20 and millionaires, regardless of how much they love your organization, are only going to give you what you ask for.  If you ask for $20 and you will get $20, nothing more and nothing less.  It is a hard lesson to learn.
Begin by having your entire active donor file wealth appended.  This way you can begin pulling selects not only by recency, frequency and highest gift, but also by households with the highest capacity.   Most development directors never come to grips with the fact that they are guilty of the worst mistake in the history of fundraising and development: "asking multi-millionaires for 20 bucks…. and continuing to do it again and again."
You do not have to do expensive list rentals of millionaire donor names.  You should begin with your best direct mail donors to cultivate major gifts by simply building a real friendship and relationship.  Start treating middle donors (donors who give from $250 to $999) different than your regular direct mail respondents.  For every donor who gives in excess of $250, along with the thank you letter include a packet, along with a list of benefits for upgrading their annual giving up to $1,000.
The main reason that donors do not move past the $1,000 threshold is because they are never asked. 
Do numerous queries of your database. Look for your most loyal donors and look for those donors who gave in excess of a set amount. Then pick up the phone and ask them if you could "buy them a cup of coffee".   Sure you could just continue to mail letters without more personalized approaches, but you do your are going to leave a lot of money on the table with people who are really interested in your work. Ask permission to drop by and see them.  Then just listen.  Donors will tell you the BIG PROJECTS they are interested in and with big projects come BIG CHECKS.
It truly is as simple as that!