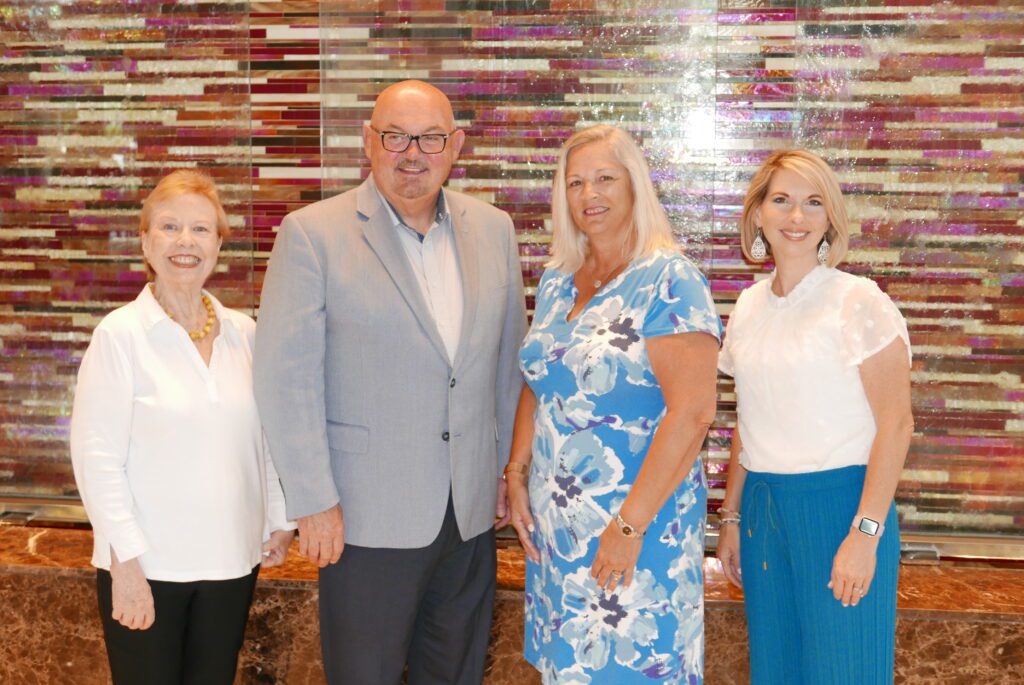 Roy Jones, CFRE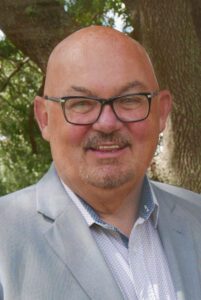 Roy Jones has more than 30 years of relationship-building, coalition development, marketing, and fundraising experience.  He published an award-winning book on major gift development called: Rainmaking – The Fundraiser's Guide To Landing Big Gifts.  He is recognized professionally as one of the top relationship managers in the country.  In addition to advising some of the nation's top charities, Jones has served on boards and volunteered with several charities, including World Help, The National D-Day Memorial Foundation, and Burundi Hope. He also founded his own foundation to promote training in philanthropy called the Fundraising Institute Training (FIT) Foundation to assist nonprofits.   www.FitFundraising.com 
Roy Jones formerly served as Vice President of Development at Mercy Ships International in Garden Valley, TX. The national charity climbed under his leadership to the Chronicle of Philanthropy Top 400 and has grown from 9,000 donors to over 200,000 donors. Jones spearheaded a $200 million capital campaign and in 36 months the organization began construction on a new surgery ship to help the world's poorest of the poor. They are working throughout western Africa at this time.
Prior to Mercy Ships, Roy Jones was a Development Advisor to the largest fundraising agency in the United States, Russ Reid of Pasadena, California. Mr. Jones advised Russ Reid on major gifts and all areas of development and began his work there as an account director from 2010-2013. Russ Reid has been at the forefront of utilizing digital media and all forms of direct response to create fully integrated marketing plans. The agency raised over $2 million a day for over 200 clients including World Vision, St. Jude Children's Cancer Research Hospital, Operation Smile, and network programs serving scores of food banks, homeless shelters, and rescue missions nationwide.
From 2005 to 2010 Roy Jones served as the chief development officer at America's largest Christian school, Liberty University. Mr. Jones headed the team that provided direct mail, major giving, and estate planning programs for the seven colleges in the University system. In the 1990s Jones served as Vice President of Development at U.S.A. Direct where he oversaw fundraising programs, which helped raise more than $100 million annually for several national organizations and political campaigns in Washington, D.C.
Roy Jones holds two degrees from Liberty University, a B.S. in Political Science and a master's degree in business leadership. He is certified by CFRE International as a Certified Fund Raising Executive and a member of the Association of Fund Raising Professionals (AFP) and previously served on the Council for the Advancement and Support of Education (CASE).
He and his wife, Melinda, have 3 sons and 7 grandchildren. Roy and Melinda have been married for 42 years. In addition, to writing and speaking on fundraising, Jones is an accomplished blues guitar player who has studied under Anthony Marinelli in Pasadena, California.
You can reach Roy by emailing him at rjones@fitfundraising.com or calling him at (434) 258-4416
---
Melinda Jones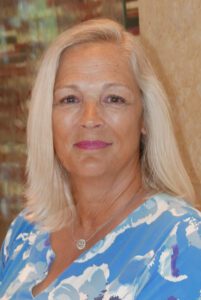 Melinda is a certified mentor and career counselor. She served on the career development staff at both Liberty University and Azusa Pacific University. She has a great passion for helping others to achieve success in their careers and personal life.
Melinda currently serves on the board of directors for several nonprofit organizations including Fresh Start Mentoring, Fundraising Institute Training, and Burundi Hope.
She has a master's degree in Human Services from Liberty University and worked in the first half of her career as a behavioral therapist for children with disabilities.
Melinda Jones has met with hundreds of major donors over the last two decades and served several nonprofits with fundraising event setup and operations. Melinda has worked internationally as a volunteer with Mercy Ships International and World Help.
Melinda oversees client services and staff support for Fit Fundraising. She oversees all aspects of the client service department, including managing and coaching team support, developing client support strategies, and ensuring that clients receive exceptional service at every touch point with the company.
Melinda and her husband Roy have been married for 42 years. They have three sons and seven grandchildren and reside in Dunedin, Florida, near Tampa.
---
Carrie Wright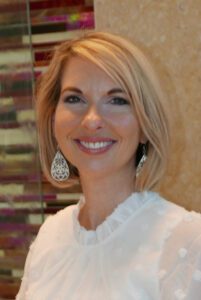 Carrie Wright is a leadership coach and consultant with an emphasis on project management, team development, enneagram coaching, and developing power skills for any professional to excel in their role and goals.
She serves Fit Fundraising clients with her background in customer service, marketing, and project management. Carrie is a seasoned communicator and trainer who engages with teams and audiences. She has experience across multiple mediums, including blogging, social media, print media, public speaking, and video broadcast.
With almost a decade of experience as part of an executive team inside Chick-fil-A, Carrie has developed "The Chick-fil-A Way of Hospitality," an award-winning workshop that trains individuals and teams in exceptional customer service, guest experience, and team culture.
Carrie is a graduate of Liberty University with degrees in Communication Studies and Counseling. She resides in Lynchburg, VA with her husband Michael, and two children, Eli and Violet.
Please feel free to reach out to Carrie directly at carrie@carrielynnwright.com. You can also reach her by phone at 434-221-6996.
---
Janet Copland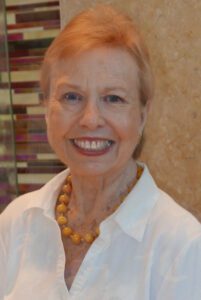 Janet Copland provides her clients with the vision and leadership that comes with creative talent and years of experience. She now serves Fit Fundraising as a Direct Response Fundraising Advisor. Her expertise lies in developing integrated fundraising programs for nonprofit organizations. Janet's heart has always been with those in greatest need.
After receiving a degree in Art History from NYU, Janet joined an agency working with nonprofit organizations. Having the opportunity to learn from the top fundraising experts and organizations, she soon understood the plan for her life – to serve those who serve.
The U.S. Committee for UNICEF was her next stop where she spent the next three years as part of the team that built a world-renowned fundraising program – the first to utilize the sale of UNICEF greeting cards, a technique that revolutionized fundraising for thousands of non-profits.
Then it was back to the service side with Direct Media and The Russ Reid Company in Pasadena, CA. Returning to New York, she started KeyWord — a company that created and produced personalized campaigns for Major Donors… One more move brought Janet to Florida and Food For The Poor.
During the next five years, as Vice President at Food For the Poor, Janet headed a twelve-person fundraising team and a 30-person in-house tele-funding team. She increased the donor base from 250,000 to over a million households, increasing revenue every year by double digits. In the last year, she achieved a 37% increase over the previous year and set into motion programs and strategies still being applied successfully today.
In 1998 Janet was a founding partner of Copland O'Neil, a full-service direct response agency, serving prominent non-profits both locally and nationally:
Catholic Relief Services – Directed the acquisition program. Beat the control of seven years – reducing the cost to acquire a donor by 50%.
Covenant House – Won Package of the Year for Acquisition. The
package beat the control by 64%.
ASPCA – Won DMFA Package of the Year for a membership package, created acquisition controls, and won Package of the Year runner-up in acquisition. Served many years as a creative partner on the acquisition, high dollar programs, and membership programs.
Plan USA – Exceeded projections for the sponsorship program, and created a successful Holiday catalog campaign.
Habitat for Humanity International – Created and produced a monthly direct-response fundraising and cultivation effort for Special Donors ($5,000-$100,000). Each giving Officer could customize the program for their individual donors. The income exceeded projections.
North Shore Animal League – Developed a new cohesive branding image used in direct response – on and offline – and on signage for mobile units. Created a high-dollar campaign for an upcoming milestone.
US Olympic Committee – Created the long-standing Olympic ring pin package control.
A partial list of Copland O'Neil Clients
ASPCA
Cancer Recovery Foundation of America
Catholic Extension
Catholic Relief Services
Catholic World Mission
Christian Appalachian Project
Christopher Reeve Paralysis Foundation
Covenant House
Cystic Fibrosis Foundation
Crohn's & Colitis Foundation of America
Habitat for Humanity International
Humane Society of Broward & the Treasure Coast
Joe DiMaggio Children's Hospital Foundation
Kids in Distress
North Shore Animal League
Plan USA
The Smile Train
SOS Children's Village of Florida
University of Miami/Sylvester Comprehensive Cancer Center
U.S. Olympic Committee
VFW National Home for Children
World Neighbors
World Relief
Yellowstone Park Foundation
In 2011, Janet started Donor Strategies to serve South Florida's nonprofit organizations, including:
Peggy Adams Animal Rescue League – Successful direct mail Major Donor program, Annual Report, collateral material for Legacy Program for nine years.
4KIDS – revamped direct mail program to regular, middle, and major donors
HOPE Outreach Center – DM Appeals to major, middle, and regular donors
Habitat for Humanity Broward – Direct Mail Fundraising Appeal
Janet now serves Fit Fundraising as a Direct Response Fundraising Advisor. You can reach her at Copland8088@gmail.com or by calling 954.856.8088.