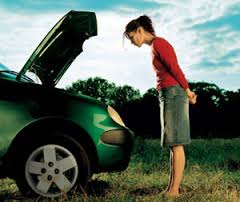 All the results are in on last year's giving, if you are like most charities in the United States you saw an increase in giving.  Many are reporting significant 4th quarter boost by donors who gave $1,000 or more.
The Non-Profit Times reported last month that 77% of nonprofits ended the year ahead of fundraising goals due to the impact of MAJOR GIFTS.  As a matter of fact, 63% of non-profits who work in the human services sector ended the year ahead of the previous year.
Everything is good, right?  Well, maybe…
I encourage non-profits even after a great year to drill down on the data this time of year.  Take the time to find out what is really happening with your donor giving.  It truly is time to check under the hood of your fundraising engine.
Let me just share a couple of examples of what I am talking about…
Beware of Estate Gifts. One charity I recently met with roared about the great year they had financially. The charity had increase giving by nearly $2 million over the previous year.  However, when I looked at the data I saw they had $2.4 million come in from estate gifts compared to only $50,000 in estate gifts the previous year.  Don't get me wrong, you have to feel blessed when someone leaves your charity in their will and there are many things you can do to encourage future or "planned" gifts upon death. However, you cannot build a fundraising plan on growing the number of donors who die each year in your organization.  You cannot create a process to force more donors to die.  For future planning and budgeting you must remove estate gifts from your totals.
Capital Campaign Gifts. Designated giving to capital improvements, like a new building or new renovation, can also skew the analysis of how healthy your development program really is.  Once a project is completed, donors who supported it normally do not continue giving at that same level.  Looking at top line giving without factoring out capital donations is also a "no-no" for development managers.
Major Donor Attrition. I recently had a client glowing about the increase in $1,000+ donors to their file.  It is true that had nearly 400 NEW people give $1,000+ donations exceeding $2.5 million.  However, when I "looked under the hood" I saw their attrition rate among their major donors was twice that of the regular donors. And while they had 400 new donors in this segment, they also lost 369 people who lapsed entirely from their file that gave almost $3 million the previous year.
The fact is a big check can hide a multitude of problems.  In each of these cases the charity thought they are seeing real, measurable growth with predictable, repeatable results.  However, nothing could be further from the truth.  Each of these organizations had to put immediate plans in place to slow attrition among major donors, upgrade giving from former capital campaign givers and calibrate budgets based upon removing estate donations.
Making adjustments like this on your fundraising engine is going to be anything but easy. You are going to bang your knuckles more than once as you ratchet up solutions to these challenges.  Yet, trust me when I tell you that fine tuning your engine this time of year will provide you long term financial impact and results in 2016 that are measurable, predictable and repeatable each and every year.