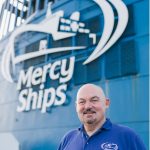 December has changed for most non-profits. Volatile stock markets at year end; combined with expensive, divisive political campaigns and new tax implications from one year to the next are forcing most non-profits to rethink the giving calendar.
Is this the new normal?
Most NGO's saw an overall increase in giving, but the gains did not come as they had in the past. The 4th quarter was important, but the month of December and more specifically, the last week of December proved to be a tough time for most. This contrasts greatly from sharp late December spikes in giving seen by the non-profit industry for decades.
I have said for years that "half of all giving happens 4th quarter and half of that number happens in the month of December and half of that amount happens the last week of December and half of that happens the last day of December." That statement was NO LONGER true for most NGO's and it likely may never be true again.
FOCUS ON YOUR MID-MAJORS. Overall giving was certainly up for the nonprofit industry in spite of the December decline. The number of regular donor who give under $1,0000 (most give under $100) will continue to decline for most NGOs, but those with high capacity do continue to give higher amounts. Charities should now be creating more high level communications to the middle donors ($1,000 to $4,999) and working hard meet with those with capacity to upgrade them to 5-figure givers.
Mid-major donors usually prefer fewer direct mail appeals, 6 to 8 per year, compared to the industry average of 18 appeals a year. As importantly, mid-majors don't like high color, glossy, expensive looking mailings. They like it "down and dirty". They want it highly personalized but don't want you wasting money on fancy printing and expensive postage. Once a donor starts giving $1,000 – $5,000 – $10,000 – $50,000+ they become an "investor" in your charity or nonprofit. They don't like seeing you waste money on big color and a massive number of mailings. Most of the complaints your charity receives about the mail come from high capacity donors or prospects.
VISIT ONE-ON-ONE WITH YOUR MAJORS. How many $5,000+ donors do you have on your file? Do all you can to thank them in person. Decide how many visits you can do personally and then MAKE IT HAPPEN. Then reach out to key volunteers, staff, executives and key board members and ask them to help you visit the top supporters that you are unable to get to. You will lift giving by 20% just by saying thanking someone in person and if you are able to make a specific ask for support, you can increase giving per donor 50 to 100% or more.
GIVING TUESDAY IS NOW THE TOP GIVING DAY. December 31st may no longer be the crescendo of all your fundraising plans. Focus earlier and consider making Giving Tuesday the new focus for your yearend strategy. In 2019, Giving Tuesday is on December 3. You should role your marketing plans out to culminate on Giving Tuesday. Shift your yearend messaging around this date, not December 31. Expand the Giving Tuesday focus to your direct mail donors, and most certainly, your major gift donors. Don't keep Giving Tuesday isolated in the digital and online giving segments of your file.
TALK TO YOUR YOUR MIDDLES WHO ARE "BUNCHING". The new tax code gives a donor $12,000 in deductions whether they donate that much or not. Sounds good right? The problem is that financial advisers are looking for methods to enable their clients to itemize deductions. In order to do that the client (your donor) has to have more than $12,000 a year in deductions. Financial advisers are often recommending to your middle donors to give to charity every other year to reach this threshold. The technique is referred to is "bunching" or "bundling".
Reaching out to your December "no show" middle donors in the first quarter of each new year is going to be increasingly more important. You need to find out if they are combining multi-year gifts. Encourage them to place their intentions in a written pledge to your charity. You may even want to create a special club, like your sustainers, for this unique group. In addition, you want to be careful not just to just lump them into your lapsed donor treatment because they did not make that year end gift. Remember, the more communication about this the better.
FOCUS ON YOUR EQ WITH DONORS. With the number of smaller donors declining, but the number of major donors making bigger gifts you need to be focusing your your "emotional intelligence". Your EQ, not just IQ, is increasingly important to create emotional connections with your BIG donors. Donors who make larger gifts want to see transparency, authenticity and an emotional connection with the charities they choose to support.
Nonprofit EQ begins with your transparency with your 990 tax forms, your annual report, your annual audited financial statement and how accessible these documents are on your website and in sharing in print with key supporters. The successful charities in the future meet with key donors and answer questions about not only annual goals, but 5-year plans and long term goals.